Links
Many sites and people have provided parts for my GT40. Below is a list of them with links where possible.
GarageSpec.
GarageSpec have supplied all my steering wheel hardware with great prices and excellent shipping support. If you need Sparco and other race equipment check out their Ebay store here.

RCR supplied the vehicle kit.
The main reason I initially contacted RCR was the way they have custom produced the suspension without any donor parts (only bearings). The aluminum monocoque chassis was also one of the main attractions.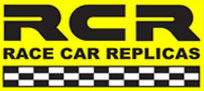 Roaring Forties have been most supportive of my build with the supply of some great locally manufactured parts.
If you are looking for an excellent GT40 made in Australia with full compliance support an RF is a terrific car. With a real racing development focus its a great performing and well sorted car. Every part is available and packed with all you need.

GT40s.com
If you looking for a Forum on all that is GT40s then this is the one for you. You can also see my build on the Forum as well.

Ford GT Forum

For Ford GT info on the Ricardo transaxle its a great site.
G8 Board

Great information on the G8 L76 engine in the USA.
Engine Harnesses

Good for L76 engine wiring and pedals.
Alloy Machining
Dean Zimmer
Zimmer Engineering
P: 08 8323 9011 F: 08 8323 9033
E-mail: zimmerengineering@bigpond.com
Pleasure to work with and a top quality job.
Update : 12th May, 2008